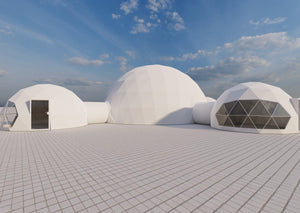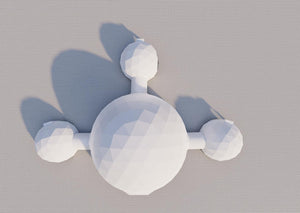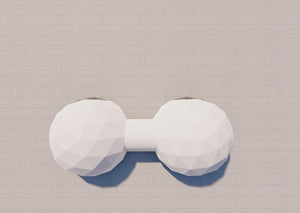 These additional tunnel connectors are used to connect two or more geodesic dome tents. You can now construct a multi-dome structure with separate living areas.

The tunnels protect from elements and can be separated from the dome space by zip-up soft doors.

They are available in a variety of lengths, and the cover colour can be customised to match the same 12 bright colours as our domes.