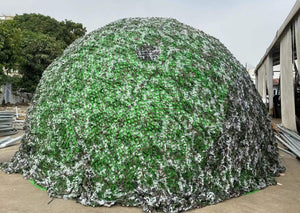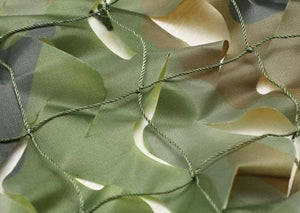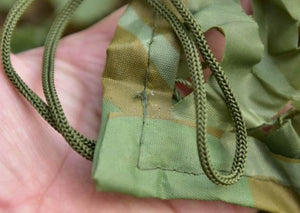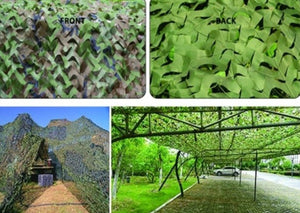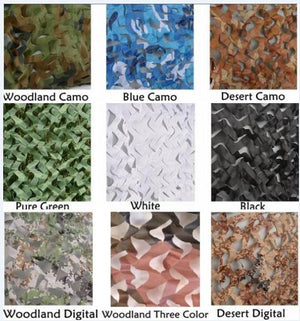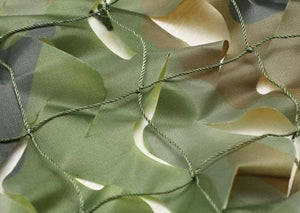 On a hot summer day, wouldn't you love a big tree nearby for some shade to make your geodesic dome feel cooler?
No trees, no problem!
Check out our shading net.
This product is made of Oxford cloth that is lightweight, quick drying, and mold resistant.
As a sunscreen to shade your structure and allow ventilation, the net simulates the natural shade of a tree. Reflecting the sun's harmful UV radiation away from your dome's PVC membrane, this anti-glare net is a great investment in the longevity of your cover. Any plastic material will degrade over time under the sun's radiation. The net will minimize the exposure.
The shading net is rectangular and easily fixed over the dome with pull ropes on each end. It can easily be removed for the cold and snow season.
We have various sizes to fit any dome, and a selection of colors. This net covers the whole area of the dome, including your panoramic window, if needed.