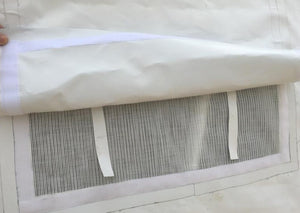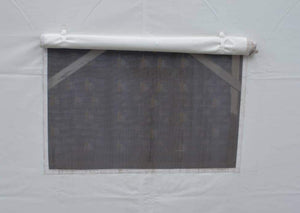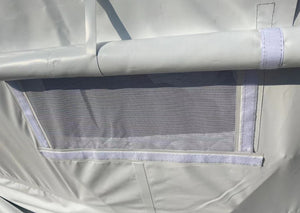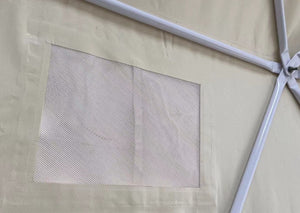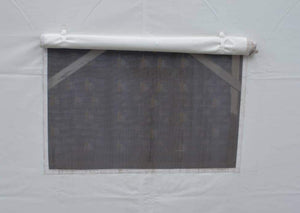 Introducing our Mesh Screen Vents, one of the most essential dome tent accessories. These vents are the perfect solution to ensure optimal airflow and enhance the comfort of your geodesic dome tent.
Key Features:
Airflow Regulation: Our mesh screen vents are designed to ensure a consistent and adequate flow of fresh air, promoting a comfortable atmosphere inside your dome home. Say goodbye to stuffiness and successfully maintain a comfortable temperature inside your geodesic dome tent.
All-Weather Performance: These vents are made with a durable PVC waterproof fabric cover flap, secured seamlessly with a velcro strip along the perimeter. Say goodbye to the troubles of cold weather, as our vents will ensure that you stay protected and cozy.
Natural Light: The mesh design permits external light to shine through, brightening up your space while connecting you to the great outdoors.
Bug-Free Experience: Rest easy and undisturbed during the night. Our mesh screens are designed to keep even the tiniest of bugs out, ensuring you enjoy a peaceful and serene night.
Versatile Options: Choose between regular and oversized vents to tailor your ventilation system based on your climate zone and airflow needs. You're in control of your comfort!



Personalized Positioning: Prior to manufacturing, we'll reach out to coordinate the perfect placement of your newly ordered vents.
Experience the ultimate ventilation solution with our Mesh Screen Vents. Designed for optimal airflow and durability, they effortlessly adapt to any climate, making them an essential addition to your geodesic dome tent!