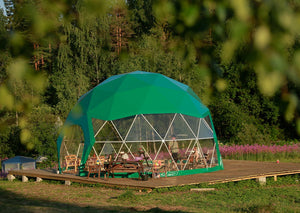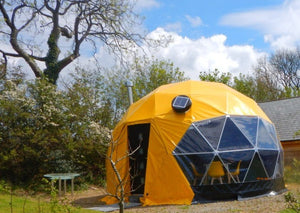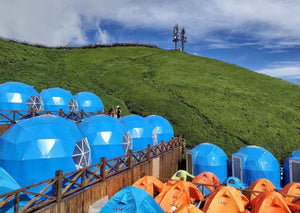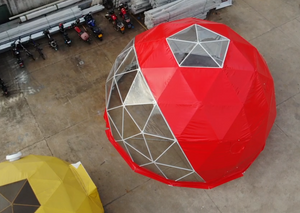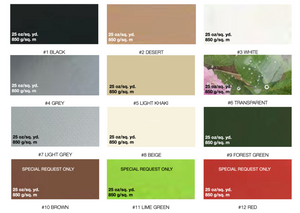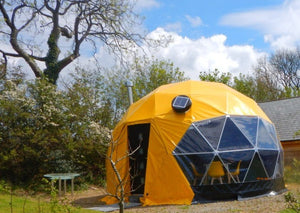 Additional/Spare or Replacement Cover Membrane
This PVC dome cover is just right option if you want to give your dome a new look, have a spare cover on standby or replace a cover that's seen better days. It's sold separately, with an array of 12 colors available.
Meaning you don't have to buy an entirely NEW dome, simply because green is so last season, or the winter took its toll on your dome's cover.
COLOR MEMBRANE FEATURES:
waterproof
UV resistant and blocking all light 
fire retardant
mold resistant
available in multiple colors and custom colors
double PVC coated polyester 25 oz/sq.yd. (850 g/sq.m)
CLEAR MEMBRANE FEATURES:
waterproof
mold resistant
PVC (950g/sq.m)
INCLUDED WITH COVER:
regular panoramic window
2 mesh screen vents 24''x16'' (60x49 cm)
one transparent no-open window
color options at no additional charge (12 bright colors available)
pre-set and cut to fit your solid aluminum door
J-hooks and rods to secure the cover to the base of the dome frame
Please inquire about delivery charges if your order doesn't meet our FREE shipping requirements ($5,080 US).