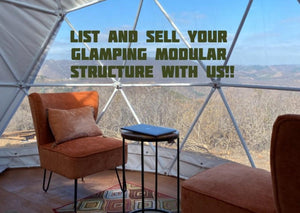 LIST YOUR DOME, YOURT, CONTAINER, TINY HOUSE OR OTHER MODULAR STRUCTURE
Please CONTACT US to list your new or used glamping structure or modular unit on our web store. 
Put your accommodation structure in front of people who are looking to get one for personal or business purposes.
300+ unique visitors every day, Instagram and Facebook advertising, emails to our subscribers. 
NO UPFRONT COST TO LIST!