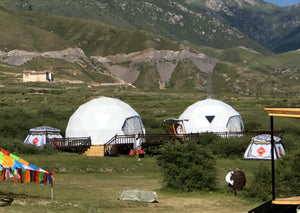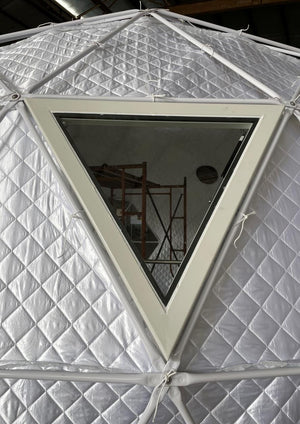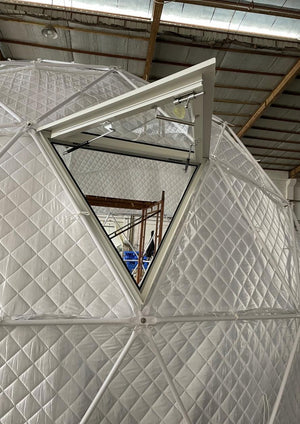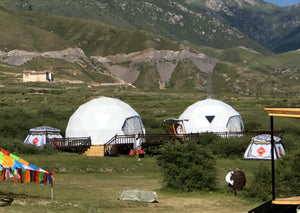 Our glass windows can open, close, and flaunt an aluminium frame for added durability.
They're high-quality, elegant, triangular, energy-efficient, and perfect for high-humidity locations..
These windows make your dome look modern, and, of course, they allow air to flow easily in and out of your dome. They also boast airtight and watertight corners to help tackle harsh exterior conditions head-on.
WINDOW SIZE:
4.7x4x4 ft (1.211x1.237x1.237 m) for 16.4-26-29.5-32 ft (6-8-9-10 m) diameter domes
3.3x3.4x3.4ft (1.009x1.031x1.031 m) for 16.4 ft (5m) dome
3.4x3.5x3.5ft (1,043x1,065x1,065 m) for 23 ft (7m) dome
GLASS THICKNESS: 1/4" (6 mm)
WEIGHT: 22 lb (10 kg)
We'll coordinate with you the placement of your newly ordered triangular window via email before production.