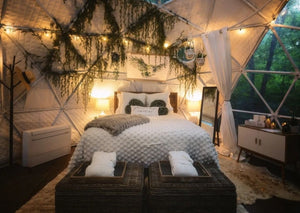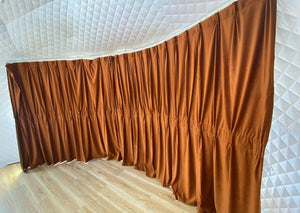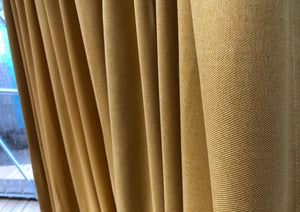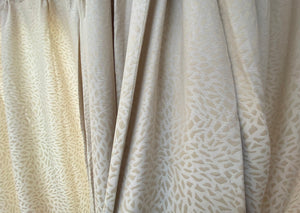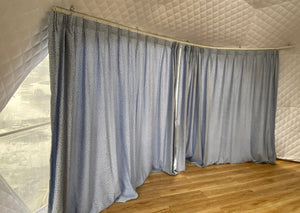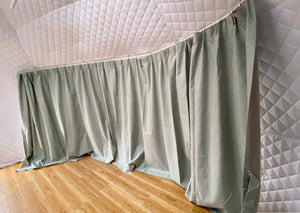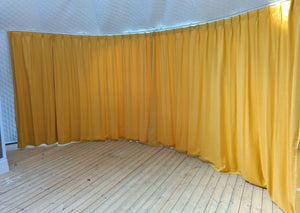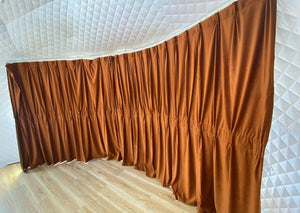 Bring style and functionality to your dome's panoramic windows with this single-layer curtain panel. It's made of high-quality material that's soft and silky to the touch. We currently have over 20 curtain fabric collections available, with over 350 colour and texture possibilities to pick from. We will email you our online catalogue when you place your order.
It's a fabulous choice for bedrooms, as this panel is designed to reduce the amount of sunlight and insulate your dome, so you can catch some extra zzz's if need be.
The curtains come with a complimentary curtain track.
As a reminder, please get the drapes "one size larger" if you have an extended panoramic window. An extended panoramic window of 16.4 ft (5 m) requires a 19.7 ft (6 m) curtain.
THIS PRODUCT IS ONLY AVAILABLE FOR OUR DOME TENT CUSTOMERS AND ONLY SHIPPED TOGETHER WITH DOME TENTS AT THIS PRICE.