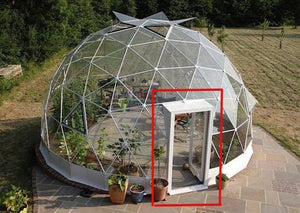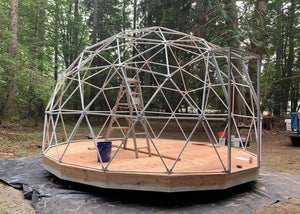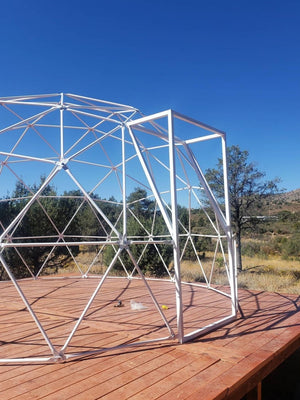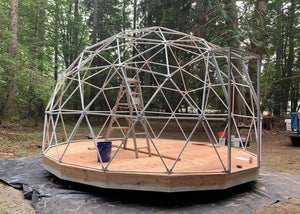 For customers who would like to buy their solid doors locally we have added this handy feature to our store. 
Now you can get just the door frame, which is pre-fabricated for the door you like. The frame is made from the same quality galvanized steel and is an integral part of the dome frame.
The frame is made of hot-dipped galvanized square steel tube 1 3/8 x 1 3/8" (35mm x 35mm), powder coated white.
Our door frame rough opening size is 40x82.5" (1016x2096mm) and is perfect for installation of standard 36x80" pre-hung exterior door. Local stores, like Home Depot, have plenty of options for this size.