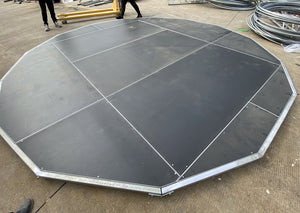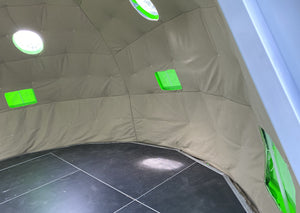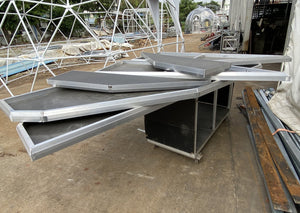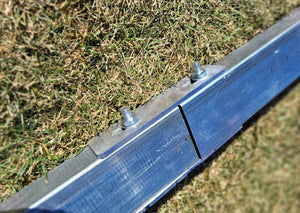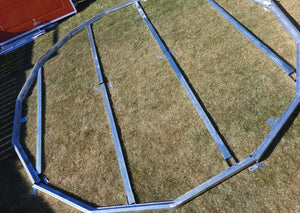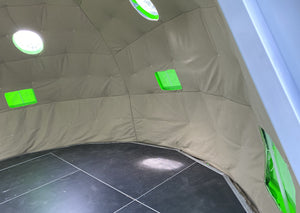 Our flooring fits inside the dome frame and provides a raised platform for your furniture and finished flooring. You can use this as a subfloor to install your indoor vinyl flooring, or just put some colorful floor rugs over it.
Having your flooring raised off the ground level is a good idea in case the dome is installed directly on packed ground or a gravel pad. Also, if the deck or platform is square, there is a chance for rainwater to leak under the dome cover.
This is also the best solution if your dome must be moved around a lot for fairs, concerts, exhibitions, or any other application where a permanent deck is not an option.
The raised flooring is quality made with aluminum profiles, galvanized supports, and 3/4" non-slip plywood. With the basic tools, it is easy to install.
DELIVERY - IMPORTANT: This flooring is delivered in an oversized crate that is too big for the lift gate of a delivery truck. The customer must provide a forklift at the unloading site and be responsible for taking the crate off the truck.