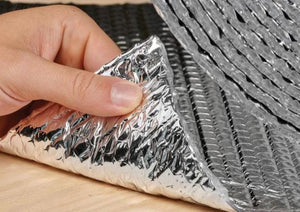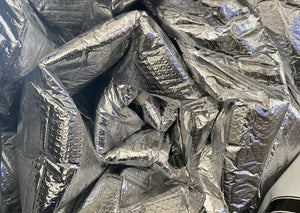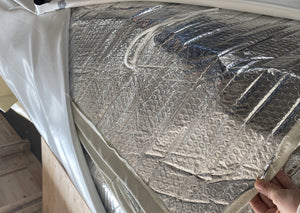 Reflective Bubble Foil finished with Canvas
Reflective Bubble Foil Layer - Polyethylene Air Bubbles bonded between two layers of Highly Reflective Metalized Aluminum Polyester Film. This means the insulation:
It's lightweight yet durable;
It does not compress, collapse, or disintegrate;
It reflects most radiant heat and emits less than 3% of that heat;
It saves energy by reducing the stress on heating and cooling systems - keeping your dome warmer in the winter and cooler in the summer.
Finishing layer - Canvas - is stitched to the reflective foil layer for a finished look and enhanced durability. This layer is available in a variety of colours.
This type of insulation is placed inside of the dome frame (with rope ties and plastic clamps).