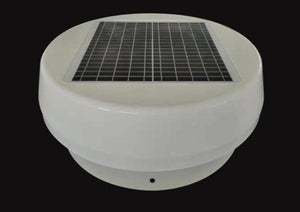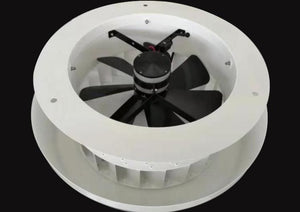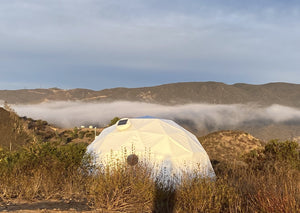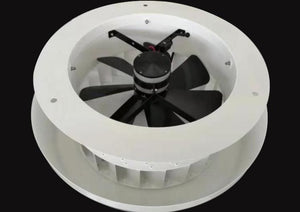 Solar Power Air Circulation Fan
Our solar exhaust fan for geodesic domes is a must-have dome accessory, ensuring optimal air circulation and ventilation. With its powerful performance and eco-friendly design, this fan is perfect for geodesic dome owners seeking a refreshing and comfortable environment.
Designed specifically for geodesic dome tents, this solar exhaust fan effectively prevents moisture condensation and heat buildup inside your dome structure. By promoting assisted air circulation, it helps maintain a pleasant atmosphere, particularly during warm weather and the summer months.
Powered by solar energy, this fan eliminates the need for an external power source, making it a sustainable and eco-friendly choice. However, for added convenience, the fan also includes a power cord option, allowing you to connect it to an electrical supply if one is available in your dome.
Experience the benefits of our solar exhaust fan, which automatically activates on sunny days when ventilation is most crucial. Keep your geodesic dome cool, fresh, and well-ventilated, providing a comfortable space for relaxation and enjoyment.
Upgrade your geodesic dome tent with this advanced solar exhaust fan. Enhance the airflow, prevent moisture issues, and create a pleasant environment inside your dome tent for a truly exceptional glamping experience.
THIS PRODUCT IS ONLY AVAILABLE FOR OUR DOME TENT CUSTOMERS AND ONLY SHIPPED TOGETHER WITH DOME TENTS AT THIS PRICE.
SIZE: 21"x21"x10" (530x530x250 mm)
WEIGHT: 28.5 lb (13 kg)
PURCHASE INCLUDES:
12 Watt polycrystalline solar panel 14"x14"x1" (365x365x25 mm)
12" (305 mm) aluminum fan blade, brushless DC motor, round/square shroud cover