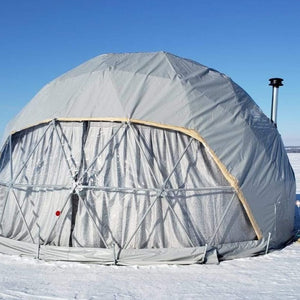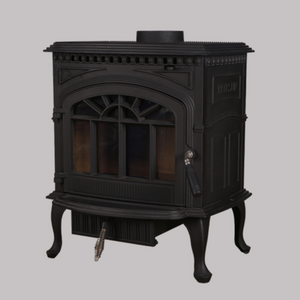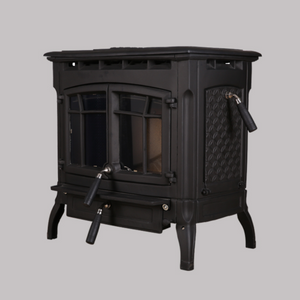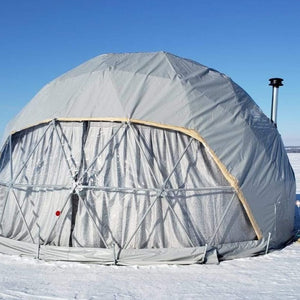 Large Wood - Burning Heater with Chimney
This freestanding cast-iron heater is an absolute must-have source of dry heat. It's highly efficient, durable, and will add warmth and coziness to your dome and glamping experience. It includes a 6" (153 mm) chimney (length: varies according to the size of the dome), a double wall section, a storm collar and a rain cover.
Please consider adding a Stove Jack to your cart if you are buying the heater.
SIZE: 
18 kW - 60x50x73cm / 23x19x28"
31 kW - 64x57x79 cm / 25x22x31" or bigger
WEIGHT: 
18 kW - 145 kg / 320 LB
31 kW -  150 kg /  330 LB or more
FUEL: wood
ADDITIONAL INFORMATION: this product is safe, eco-friendly and ideal for cold winters. The actual style of the heater may be different from the images (please inquire about our current model).
We advise using a licensed specialist in your state or province for the heater installation in your dome tent to make sure it meets all local codes and safety requirements.