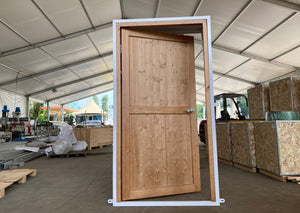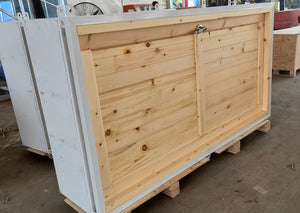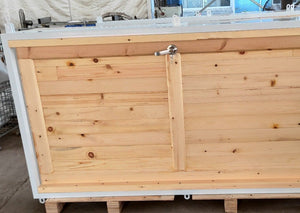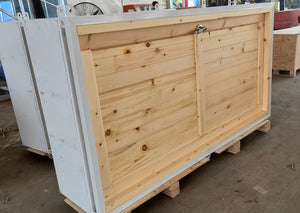 Rustic Style for Your Geodesic Dome

Upgrade your dome with this beautiful wooden door. It comes already installed in an aluminum alloy frame, ready to fit.
The pattern, color, and texture of our doors will vary. Please inquire before ordering to view our current models.
All of our doors and door frames provide an elegant addition to any dome, while also supplying superior structural, operational, and thermal performance levels. As most of our customers have found, a door makes your dome more stylish and gives it an up-to-date appearance.
You definitely want to add a door to your dome!
Ordering is easy. Please select an outside or inside swing, then add it to your cart. If you need a right or left swing, please let us know. We will customize left or right swing for you at no charge.
Each door comes with a quality lock and a set of keys.
Specifications:
SIZE: 3.4' (1.05m) by 6.5' (2m), 1.5" (4cm) thick
MATERIAL: quality aluminum frame, wooden planks
WEIGHT: 45 lb (20kg)